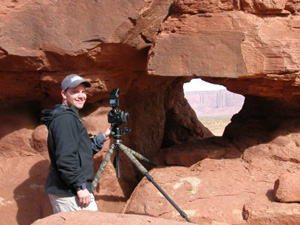 I grew up in Michigan and have always had a strong interest and love for spending time in the outdoors and observing wildlife. I moved to Colorado in the late 1980s and my explorations in the back country grew with week long pack trips, mountain biking, and 10th Mountain Division Hut Trips.
I started realizing my passion for photography in the early 1990s on a "road-trip" to Yellowstone National Park in the fall. I was captivated with capturing the behavioral aspects of wildlife and the dramatic and short lived colors of the sunrises and sunsets.
Shortly after this trip, I joined the Mile High Wildlife Photography Club in Denver , Colorado. Through the club, I was fortunate enough to develop a life long friendship with my mentor Russ Burden. Russ taught me the "art" of the photography and that it is "all about the light". If you are interested in enhancing your photography skils, I highly recommend Russ's tours.
My passion for photography continues to grow. Photography has taken me to some of the most beautiful and unique locations and has allowed me to experience and capture nature at its peak moments in time. I hope you enjoy the images on my web site, and that they inspire you to experience the little things that nature has to offer.